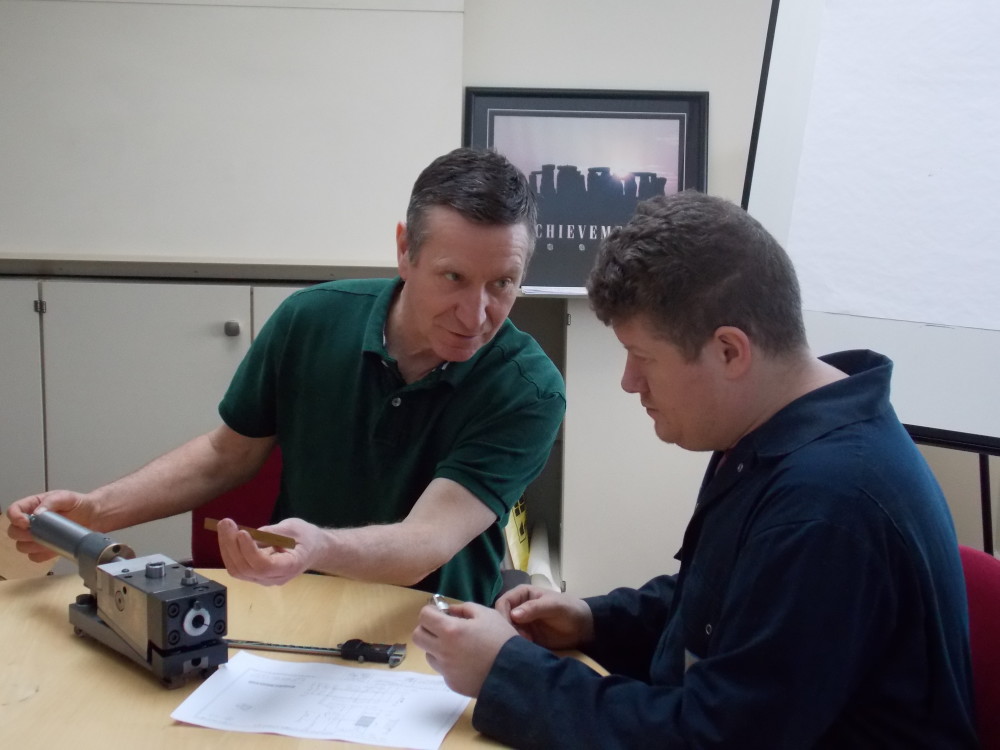 At Machine Tool Spares, we are passionate about sharing our specialist technical knowledge and expertise because we are passionate about helping our customers achieve improved productivity and business success through harnessing Wickman automatic multispindle technology.
Machine Tool Spares offers a number of programmes, these can be aimed at supporting the technical capacity of engineers, developing technical or production managers, supporting quality assurance or quality control managers, or helping to train machine setters and operators. We work in collaboration with customers, focussing on their individual needs, designing and developing training programmes that are precisely tailored to meet the requirements of each individual client.
A well-trained and skilled workforce helps to create a more powerful, a more secure and a more efficient business, and in a highly competitive market, maximising the productivity of technical staff is a critical element of delivering business success – as well as being an important and beneficial investment. Our specialists in Wickman multispindle machines offer a wealth of experience and practical know-how to support our customers.
All clients that commission training programmes undergo an initial Skills Assessment which helps us to design appropriately focussed programmes. Training areas that might be addressed are:
Machine setting for Wickman multi-spindle lathes
Wickman multispindle maintenance
Using and setting Wickman attachments
Commissioning tooling for Wickman multispindles.
Training programmes can be run at Machine Tool Spares or at client facilities.